What Is Pinterest? Quick Guide For Beginner Bloggers
If you've ever asked yourself "what is Pinterest?" then read my super-quick guide for beginner bloggers.
Okay, I get it. You've just started your new blog and you're coming up against new things to learn every time you click on a new link. But if you've found yourself wondering "hmmm, what is Pinterest?" then you should put this near the top of your blogging things to learn list.
But first, if you're totally new to blogging head over to my Ultimate Guide To Your 1st Month Blogging, check off everything on the list and then come back here to learn about Pinterest.
Done that? Great. Let's crack on with answering our "what is Pinterest" question.
What is Pinterest?
You'll sometimes see Pinterest listed as yet another social media platform. But that's not really what Pinterest is.
Social media platforms are places like Instagram, Facebook and Twitter. They're places where you join in and help grow communities of like-minded people and get to know one another. They are for socialising with other people on the internet.
Pinterest is not a social media platform. First and foremost its is a search engine.
Yep, Pinterest has more in common with Google and Bing than it does with Instagram.
How do I know this? Because Pinterest tells us it's a search engine.
See how Pinterest have described themselves in their own profile. "Helps you find" is the key to understanding Pinterest as a search engine and not a social media platform.
And if you're still not convinced, they use more direct language in their newsroom. They explicitly call themselves "the visual discovery engine."
The big difference between Pinterest and other search engines is that it's a visual search engine.
Pinterest Search Engine
How Does Pinterest Work?
Now you might be asking yourself "how does Pinterest work?" Great question!
So let's explore it as though we're just an average person searching the internet for a solution to a problem we might have in our life.
Say we're looking to change our lifestyle. We want to get healthier and we've heard moving over to a plant-based diet would be a simple and effective way to start.
So we head to Google and search for "best plant food recipes." Here's what the results would look like.
You'll see in the results are links to different recipes. Some have rich snippets, which provide more information about the content of the link without having to click on it.
There are pictures. But these are quite small and not the focus of the search engine results.
Now let's see how the same search looks in Pinterest.
I've used the exact same search term. But the results look very different from Google. The Pinterest search engine results are far more visual.
I can also see which of the results have been boosted up the rankings because they were promoted (a form of paid advertising) by the company or pin creator.
From this super-simple example, we can very clearly see that Pinterest is a visual search engine. There's nothing particularly social about what we've just done.
Pinterest For Bloggers
So now we know what Pinterest is: a visual search engine. And we understand how it works: Pinterest offers results matching our search terms. You're probably wondering why any of this matters to us as bloggers.
Well, Pinterest matters.
Pinterest can be the difference between nobody reading our blog, or tens, hundreds and possibly even thousands of people visiting our blog everyday.
Once we understand that Pinterest is a search engine, and not a social media site, we can start to use it effectively in our content marketing strategy.
If you read my post on how to choose your blog niche, then you'll already know that a profitable blog is one that helps other people with something. It solves a pain point in their life. Offers solutions to their problems. Or entertains them in some way.
Remember a profitable blog is not about us. It's about our audience.

Pinterest Traffic
When we create new content for our blog, we do it with the intention of putting out great information primed for our audience to find.
This is why we need to understand what Pinterest is and how it works.
You see we could rely on Google to find our blog post and rank it. But it will take a good few months to see any traffic coming to our site from organic search engine results.
And that's if we make our blog posts SEO (search engine optimization) perfect.
We could rely on people sharing our posts on social media. But we'd need to have a tonne of followers who are actively engaging with and sharing our content to see good levels of traffic from social media channels.
And the social media algorithms change frequently, which means that our brilliantly useful content might never be found by our target audience.
Plus it takes time to build up a decent sized audience on each social media platform.
Alternatively we could prime our content for SEO and social media sharing, whilst at the same time banking good levels of traffic from Pinterest.
This really is the best tactic: utilising long and short term traffic building strategies.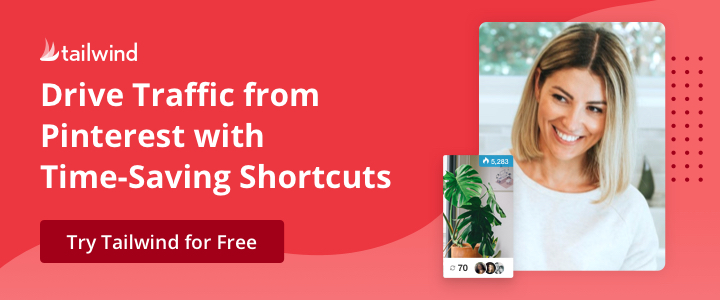 What Is Pinterest: The Takeaway
To recap here are the main points I've covered in this post about Pinterest:
Pinterest is a visual search engine
it's not a social media platform
Pinterest is used by successful bloggers to drive traffic to their blog
Pinterest is quicker than Google and more reliable than social media for gaining blog traffic
What Next?
I share lots of high-value, useful and personalised hints, tips and advice in my Facebook community most of which I don't share anywhere else. So don't miss out! Come and join my community of busy mummies just like you who want to start a blog but don't know how or where to start.
Or if Instagram is where you prefer to hang out, you can find me there too!
Finally, if you've found this post useful, please take a moment to share it using the buttons below 🙂
What is Pinterest? A Super Quick Guide For Beginner Bloggers
Did this post help you? If you have any questions about Pinterest and blogging, just drop them in the comments below and I'll happily get back to you!